Howdy!
I'm Duncan, a Lead Front-End Engineer on the enterprise Design System team at Sabre. In this role, I am involved in the design, development and maintenance of user interface components and patterns used by UX designers and developers company-wide.
While my focus nowadays is primarily on Front-End development, my background does include server-side programming. I especially enjoy collaborating with teams to build accessible, functional, and beautiful experiences. To learn more about me, check out my bio, and featured work.
Featured Work.
Post Foods Website Redesign
The redesigned Post Foods website was an extensive responsive development to update the aesthetics of the Post Foods corporate website, and to organize the company's sub-brands in one, easy-to-navigate space that would be easy to maintain.
Read Case Study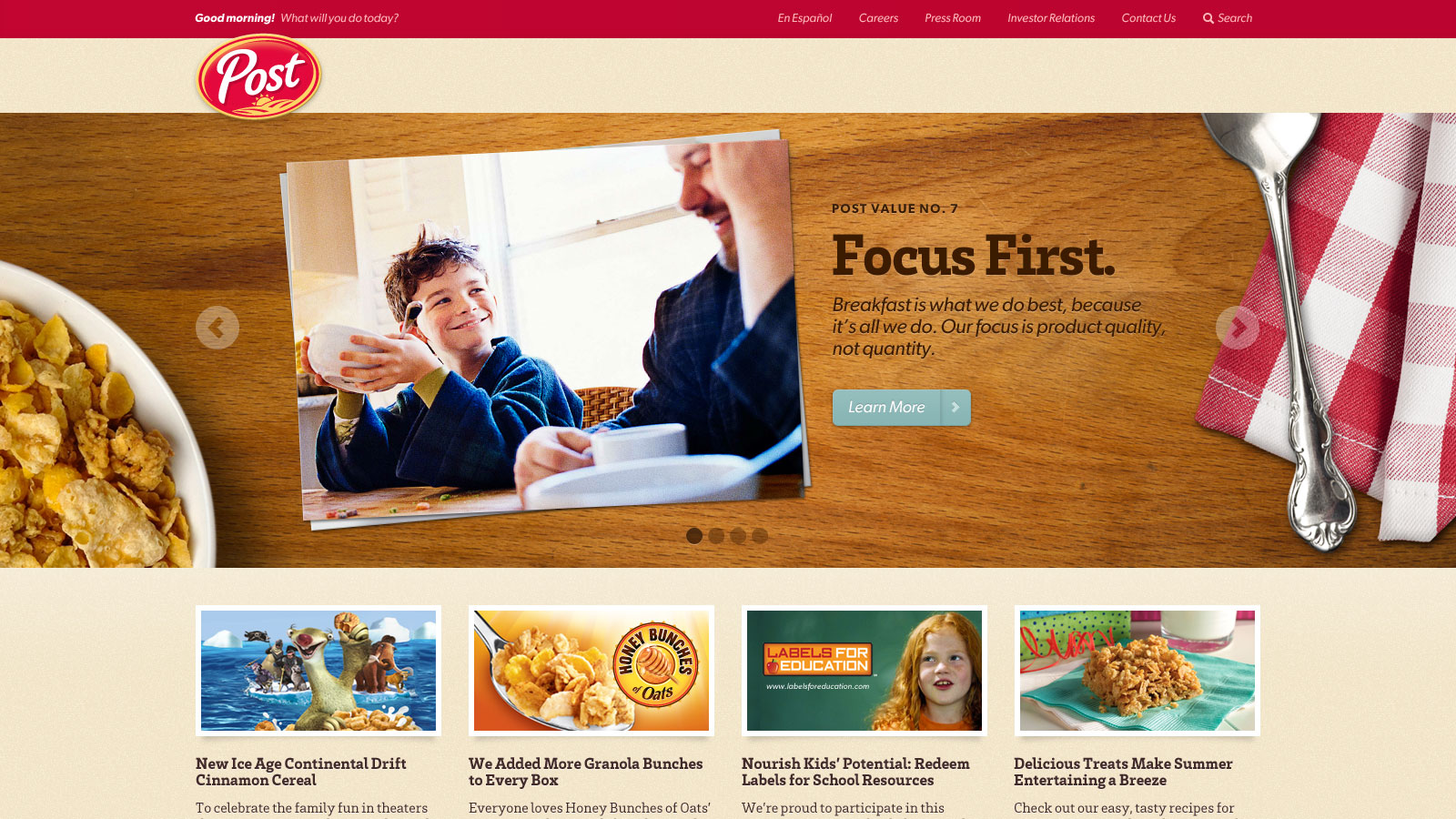 Post Goodness Website
Post Goodness was created as a platform for spreading positivity. Users would share something good or positive that they intended to accomplish that day, and based on sharing preferences, could share it with the larger Post Goodness community as well as on social media platforms such as Facebook and Twitter.
Read Case Study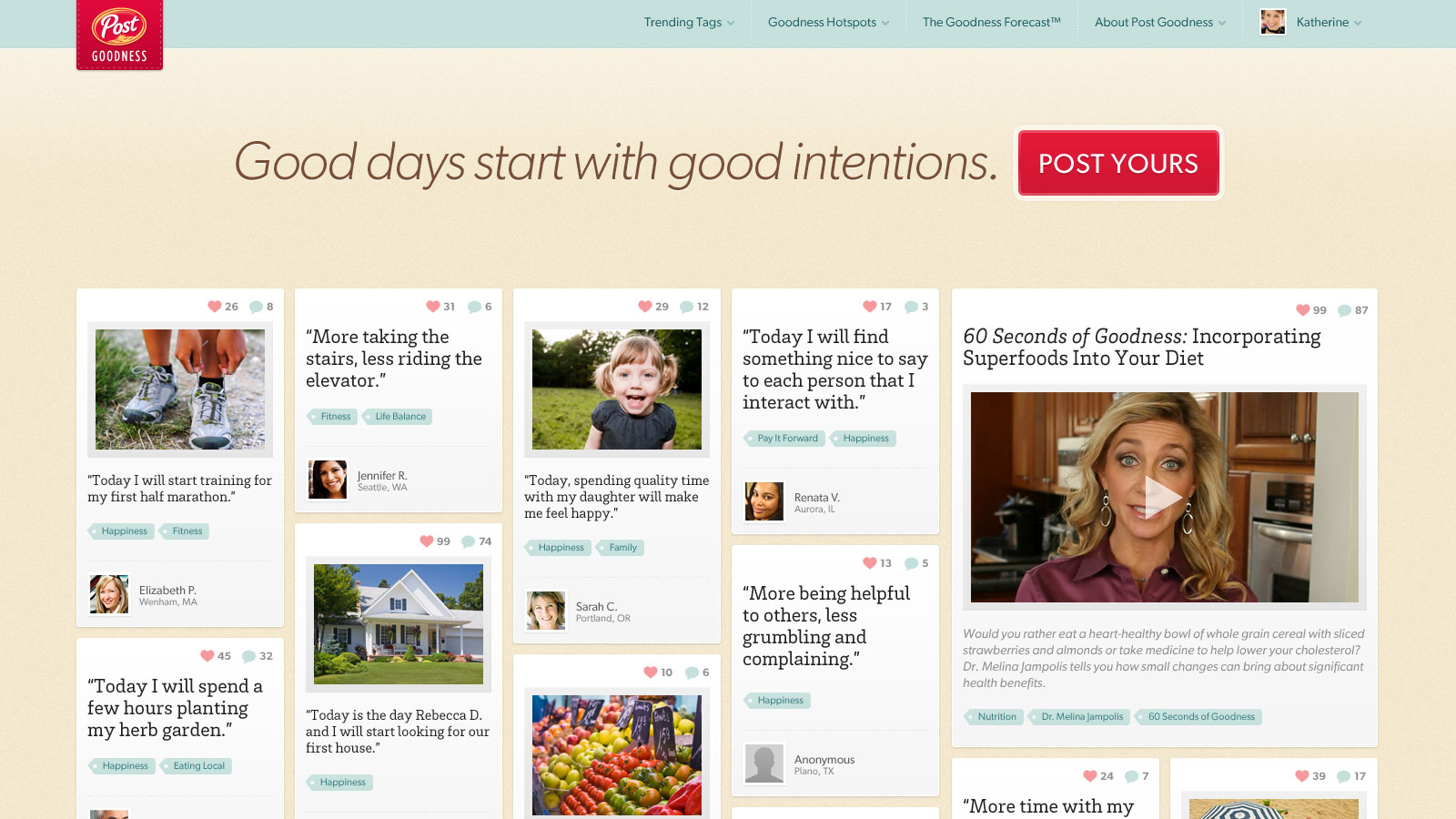 View All Work